"Maybe you should let us in more and we will teach you a thing or two about humanity." - Shyaka Lwanyaaga Farid
Last week the founder of our local Ugandan partner, Shyaka Lwanyaaga Farid, could not attend Gothenburg Book Fair. His visa application was denied. Shyaka wrote an open letter to the Embassies involved in the decision. We have decided to publish that letter.
I am writing in regards to my visa application rejection. In response to why my visa couldn't be processed, I was indeed in Uganda between May and September, and my invitation came in on 8th August, which means I had time to lodge in my application, however, I couldn't do that because of two reasons.
1) During this period, I couldn't secure an appointment with the French embassy which handles Swedish visas in Uganda to hand in my application as the earliest appointments from then were in October. I wrote several emails to the embassy explaining my situation and never got any response from them. This was between the second week of August to September when I travelled here for work.
I also many a number of calls to the embassy and no response, I am sure you would be aware of how had it is to get through to embassies concerning visa issues since they always refer you to the website. I have proof of emails that I have been sending to the french embassy trying to secure an appointment but all in vain only to be told to follow the online appointment booking
2) During the same period, I had applied for my Australian visa and expected a response from them any time, which meant I expected a reaction from them anytime for over 6 weeks which also I can prove from the notification dates of my application to them and them only getting back to me at the beginning of September.
This is my frustration: I have an opportunity to share knowledge and raise awareness about the inequalities that your states seem to want to fight, at the Book Fair in front of thousands. You show support by funding local projects like mine, but it all seems like a mockery when you don't give us access the right opportunities.
It gets me thinking that it's a typical stereotype and inhuman robot-like thinking that you judge people situation and fail to see the good in people and how much people take extra effort to do good for themselves and their communities at large. An opportunity like this would potentially open doors for thousands of girls that my organisation works with that cannot access sanitary material to manage their menstruation and even knowledge of what is happening to them, but guess what their voices are silenced because the person who is brave enough to speak for them cannot be granted access to talk about these things at an event like the Gothenburg Book Fair because of the bureaucracy.
How double-faced are you people, the same people giving us the grant to run the projects to improve lives, you are the same people limiting us from actually utilising the opportunities? There is no reason I would want to stay or live in that grey dead cold country, I am of the sun, and I know happiness, real happiness that where I come from we even smile when there is nothing to eat. Whereas there where you have "everything" Maybe you should let us in more and we will teach you a thing or two about humanity. You come in and go out as you wish into our country, some even abuse our children in the name of charity, but we are still the bad guys.
I have been to Sweden twice, my girlfriend is Swedish, so I have an option to get married and get your passport, but I don't need that because I love my country so there is no hope of me running away or staying in your country. You could give all your reasons, "this is how things work", "you aren't unique" or whatever but just thought I should express my frustration and open up the discussion for others.
Your response will be received by a smiling face! Love and smiles!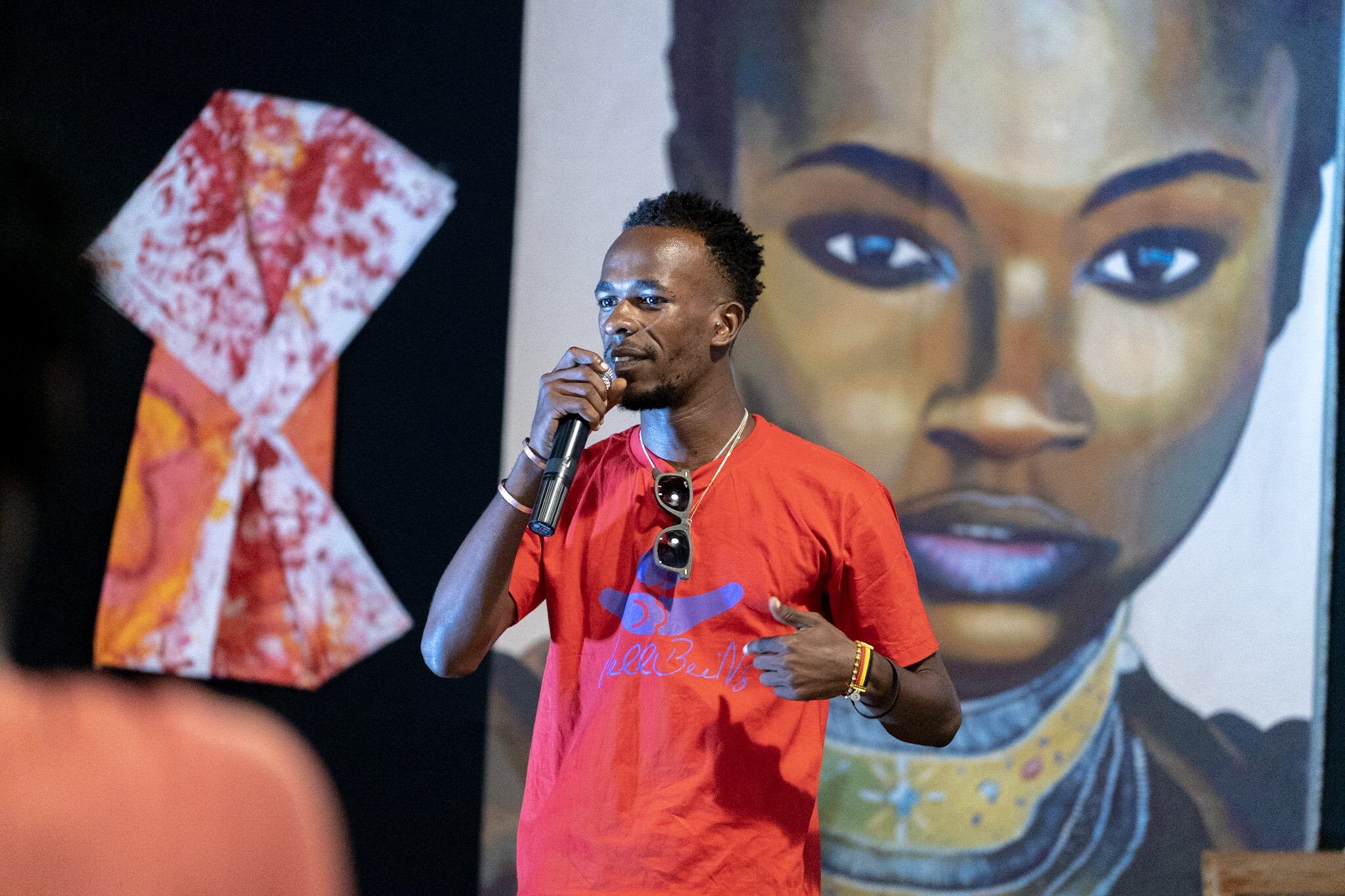 CEO of Wellbeing Foundation